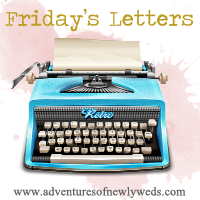 Dear Tess
, thanks for introducing me to this great deal. Now I can share it with all you lovelies. Click
Here
, take the quiz and when you check out use promo code
YOURCOLOR
and your total will change to 1 cent! It worked for me and my friends, give it a shot for some
almost
free nail polish!
Dear sweet maid lady, I am super stoked you are coming to clean my home this weekend. I really enjoy not having to get on my hands and knees scrubbing the floors. You are an angel that is costing me some $$$ but I will take it!
Dear mom, I am trying really really hard to get you to come visit me. Can you please just hop on a jet plane so we can spend some shopping quality time together? Love you, miss you, bring Curt & Courtney too!
Dear current mind set, you are really determined, organized and ready to take on what's next. Right now you are making goals for us that I am excited to take on. Plus an organized Sam with a set path in front of her makes for a very cheerful and happy girl. Thanks!
Dear 24 Hour Fitness, thanks for being my back up running location during these hot times. Thank you even more for showing me how much I truly LOVE working out in the morning as opposed to at night. I used to be a night owl, but looks like the times are a changin' me! The early bird gets the worm!
Dear stomach, I hear you! We will go get a snack right after this, promise :)
Dear weekend with nothing to do, I love you.