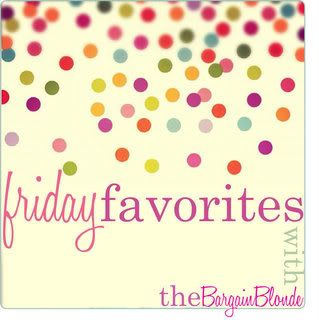 So I have linked up with Ashley for Friday's Letters a few times, so I thought I would spread the joy and link up with Lindsey today for Friday's Favorites!
Favorite Summer Show(s)
So You Think You Can Dance. It has always been my all time favorite. But some more guilty pleasures on my DVR right now:
Bachelor Pad
Keeping up with the Kardashians
Million Dollar Listing
Real Housewives of NYC & NJ
Snookie & JWoww (please don't judge me!)
Love Broker
Miss Advised
Baggage Battles
Hotel: Impossible
reality junkie much?
Favorite New Drank of Choice
I came across Pinnacle Whipped Vodka. I needed a mixer and grabbed some Clear American Raspberry Blackberry Heaven in my mouth.
Great: All Pinnacle Products are gluten & dairy free
Good: 132 calories & 7.5 carbs
Bad: Super easy to drink. It's just that good. Which is bad. It goes down quicker which means you need to refill your glass that much more often. Not good for those who need their feet to walk!
Favorite New Face Cleanser
Neutrogena Visibly Bright Daily Cream Cleanser
I normally don't like any face wash that doesn't have micro beads. I feel like the soap just isn't scrubbing my face clean. But I was my face twice a day normally and the micro beads are just too much for two-a-days. So I tried this cream cleanser and it is really nice on the skin and really does brighten your face. It's like little tiny sparkles are shining on your skin :)
Favorite New iPhone App
SnipSnap
Basically any coupon you get you can snap a picture of it and upload it to this app. That way you don't have to worry about a bunch of paper print outs in your purse! Also, you can search for coupons in specific stores to see if someone else has snipped a coup' and uploaded it. It's like a big coupon sharing data base. Too Cool!
Favorite Thing To Do
I started a book club yall! I have been big into reading recently and wanted to do something fun with it. So I sent invitations to a few friends and called it "Samantha's Alcohol Infused Book Club". You know we couldn't just read and not have any fun! So we will have a book a month and a special drink to go along with it. I will have to let you know how it goes!
I am so happy it's the weekend, I have so many errands to run and things to do that even though it is a free weekend, I am still a little busy bee. Plus I am feeling real creative and want to do some DIY arts & crafts. We will see if I find the time! Have a great weekend yall!!!